Our Family Fun magazine arrived in the mail this week and was loaded with great ideas (as usual). I have to admit that I normally just enjoy the artistic ability of other moms and their kids but don't attempt the crafts unless I have all the supplies handy (which isn't often). I always seem to be a few pipe cleaners short, and I never have the wiggly eyes when I need them!:)
So I was happy when I stumbled on an idea I liked, was easy enough to do with all 3 boys, and I had all the supplies for! Well, except for the colored duct tape. It's a thank-you card kit. You decorate a binder and fill it with everything you need to make heartfelt, homemade, thank-you cards. We have some stickers, rubber stamps, markers and paper in ours. It's something I know we'll use and it keeps everything organized in one spot. Hooray!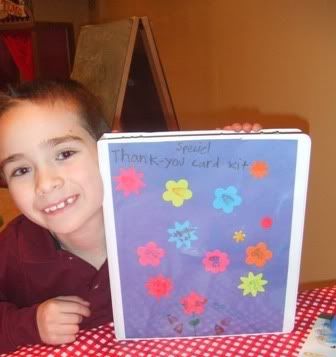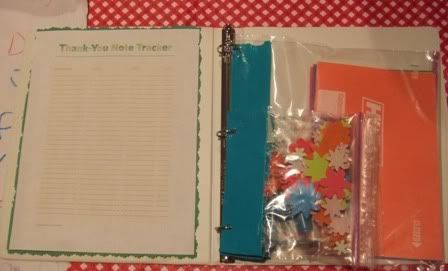 You can download the thank-you note tracker at Family Fun's website. Just click here.
I read a beautiful sentiment from Pope Benedict XVI to our 44th President. Here is a telegram he sent to President Obama.